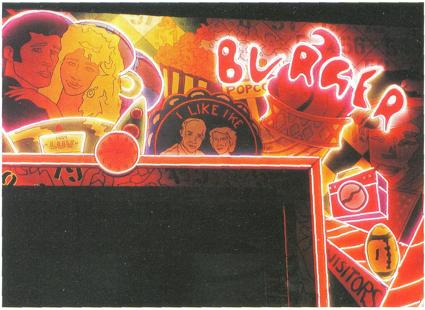 fortune of being a part of the first years of the New York Experimental Workshop, which is now Urban Glass. My glass education was well rounded as I had three teachers - Joe Upham, the director of the workshop and a technical wizard, Bill Gudenrath, a specialist
in classic Venetian Blown glass and lamp
working, and Gaspar Ingui, one of the better known `old time' benders. Hie was the one who always was barking and yelling at me when things were going wrong. Good teacher!"



POOR QUALITY


"Talking to people who should know, they told me that you also have that `big mouth' when you see that poor neon is produced and installed."
Greenberg: "No, but it does bother me when I see work that shows complete disregard for safety . I admire and respect a job that is well crafted and installed." "As far as I can see a lot of the used materials are of a poor quality."