Kenny Greenberg

founded

Krypton Neon

in Long Island City in 1981.



Krypton Neon

creates Neon Scenery for Broadway, Film, and TV.

Krypton

collaborates with numerous world class artists.

We have created large scale works at the Metropolitan Museum of Art, MoMa, the New Museum, and the Queens Museum of Art.

Kenny has been featured on PBS, Metro New York, the BBC, and the New York Times.

His own neon work has been exhibited at Socrates Sculpture Park, the Hudson River Museum, and Flushing Town Hall.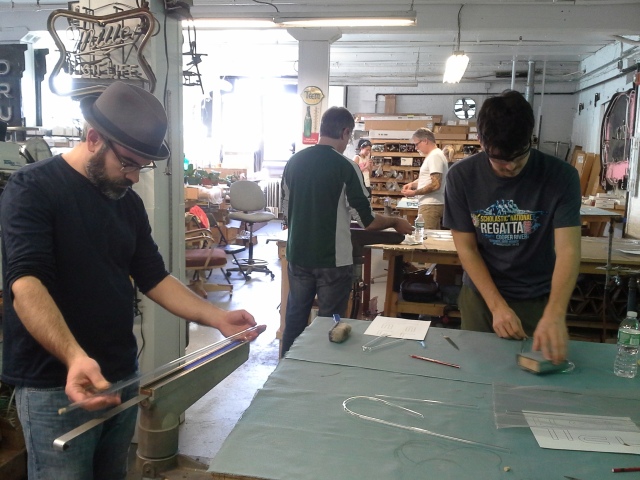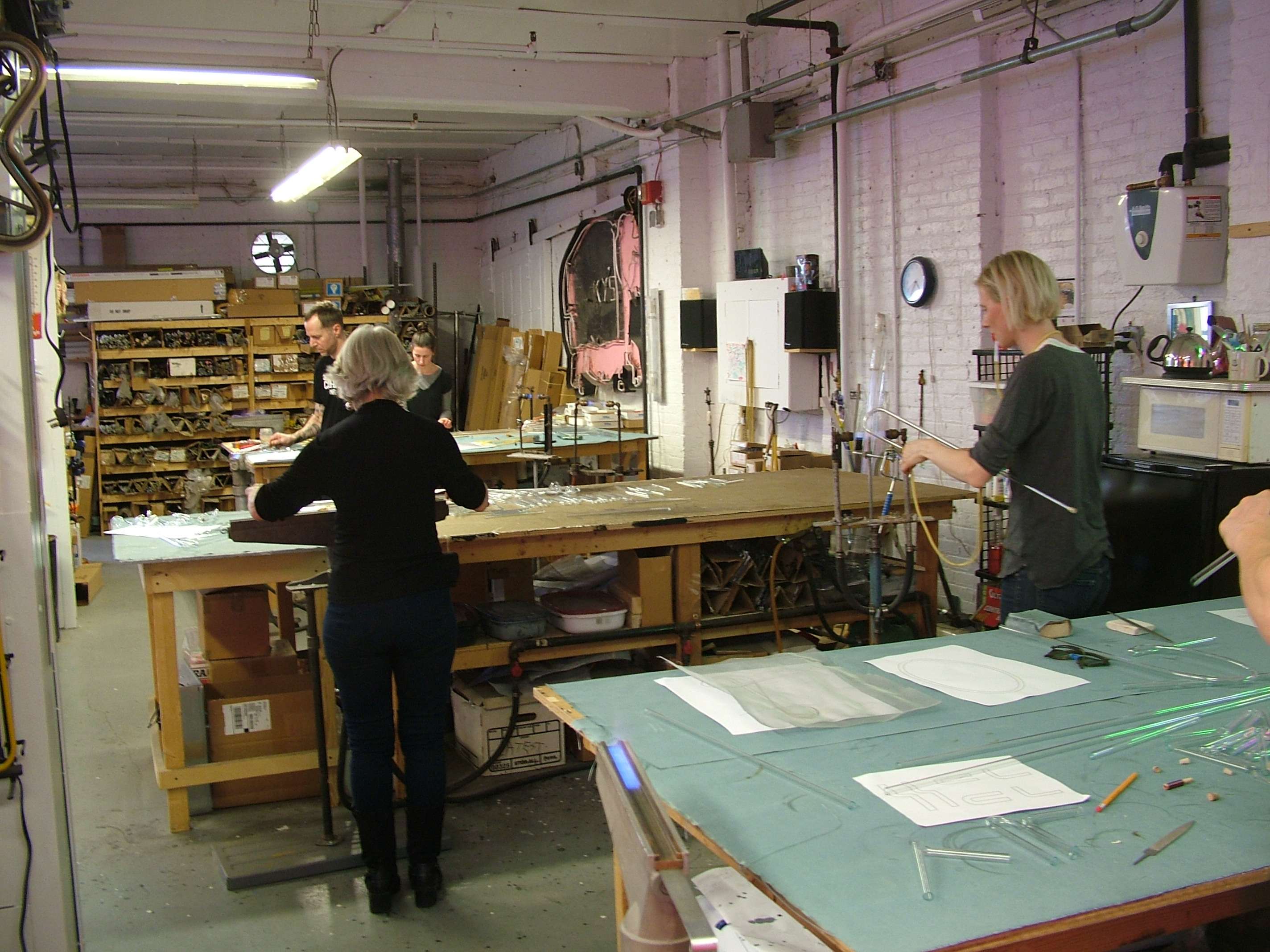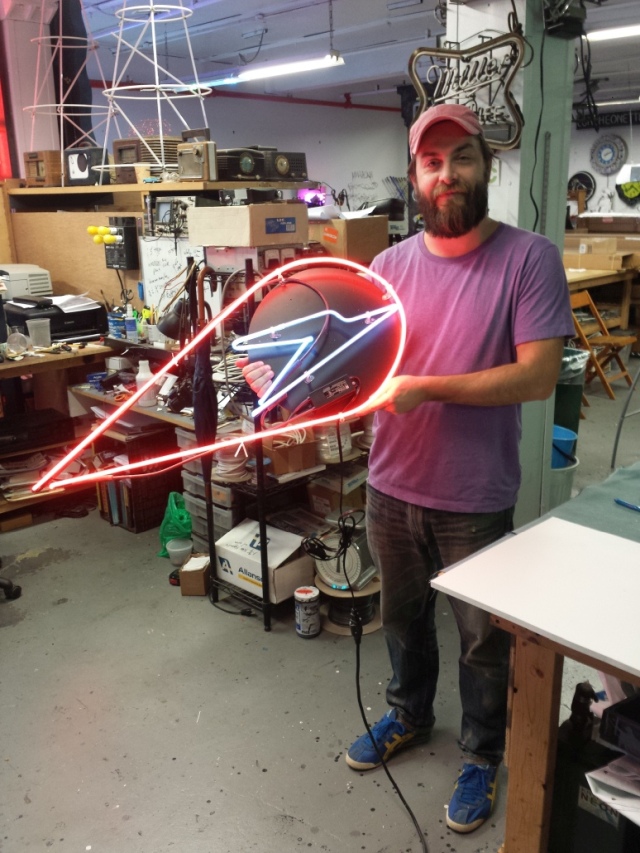 The Neon Experience (2 days)

Time: 10 AM to 5 PM Saturday & Sunday



The Neon Experience

is an intro and taste of all aspects of neon. It is a starting point fto learn how to make neon and how neon can be used in your own projects.



This is a hands on experience that covers glass cutting, bending, and sealing and provides supervised practice over the flames.

There will be demonstrations of how neon is filled and electrified to completion.



The intensive supervised glass bending experience is designed to help you start and in many cases complete your first neon project.

Maximum Class size: 5 Prerequisite: None
Workshop Cost: $495 for two days. Includes glass, 1 transformer & wiring kit.

Included: Clear glass, electrodes, & gas for red or blue light

(some limitations apply)

.
Pumping & filling - some may be same day. All within 2 weeks.
1 Small Transformer & mounting kit. Larger transformers available at discounted cost.

-----------------------------------------------------------


Location: Krypton Neon LLC 2nd fl 526 46th Ave Long Island City, NY 11101



Easily accessible by all means of transport.

Note:

Please check the MTA weekend alerts.

Please email info@neonshop.com with any questions.


-----------------------------------------------------------------